Frank R. Lin, MD, PhD
Director of the Cochlear Center for Hearing and Public Health
Core Faculty
flin1@jhmi.edu
410-502-0150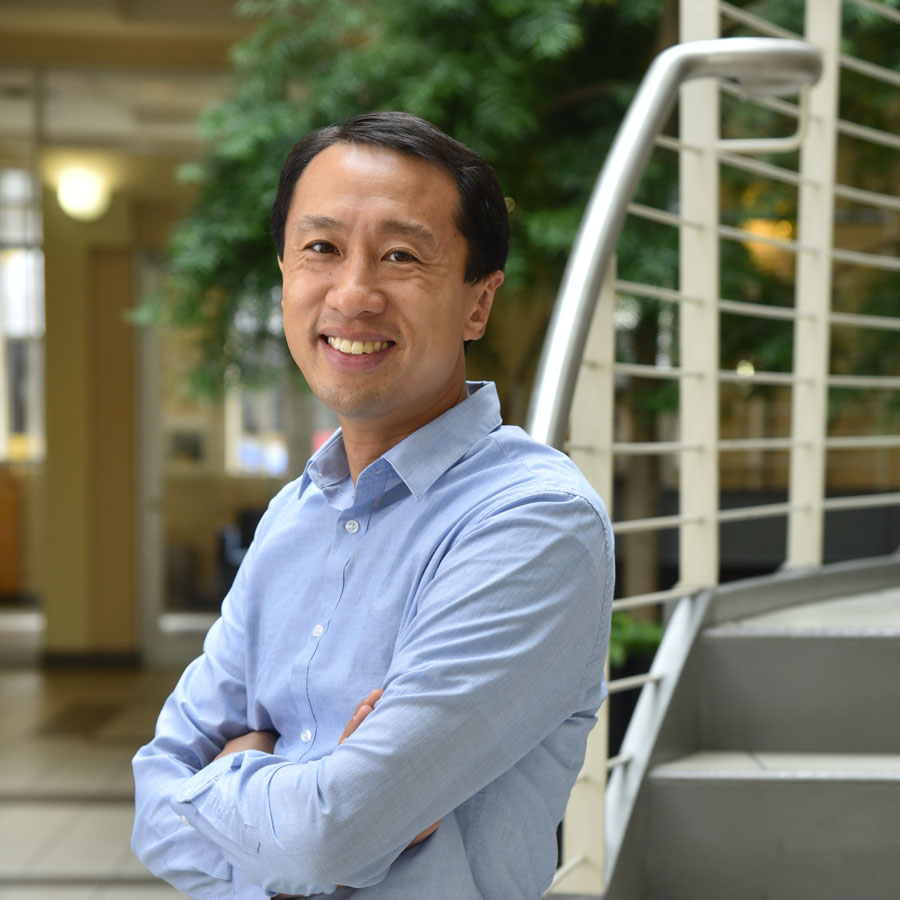 Bio
Frank R. Lin, MD, PhD is the Director of the Cochlear Center for Hearing and Public Health and a Professor of Otolaryngology, Medicine, Mental Health, and Epidemiology at the Johns Hopkins University School of Medicine and Bloomberg School of Public Health. Lin completed his undergraduate degree in biochemistry at Brown University and his medical education, residency in otolaryngology, and PhD at Johns Hopkins University. He completed further otologic fellowship training in Switzerland. 
Lin joined the faculty at Johns Hopkins in 2010 and is a practicing otologist with expertise in the medical and surgical management of hearing loss. His epidemiologic research established the impact of hearing loss on the risk of cognitive decline, dementia, and brain aging in older adults and served as the basis of the 2017 Lancet Commission on dementia conclusion that hearing loss was the single largest potentially modifiable risk factor for dementia. He is a Co-Principal Investigator of the ACHIEVE study which is a $20M NIH-funded randomized trial that investigated if treating hearing loss can reduce the risk of cognitive decline in older adults. As the founder and inaugural director of the Cochlear Center for Hearing and Public Health,  Lin leads a first-in-kind research center resulting from an academic-industry collaboration that is dedicated to training a generation of clinicians and researchers to understand and address the impact of hearing loss on older adults and public health.

Lin has worked extensively with the National Academies of Sciences, Engineering, and Medicine (NASEM) to address the need for more accessible and affordable hearing care for adults in the United States. From 2014-2016, Lin served on sequential NASEM committees (workshop, consensus study) investigating this issue and concurrently advised the White House President's Council of Advisors on Science and Technology, or PCAST, on their report. Recommendations from these groups led to the subsequent introduction and bipartisan passage of the Over-the-Counter Hearing Aid Act of 2017 which Lin testified on before Congress. This law overturned 40 years of established regulatory precedent in the U.S. and reflects the direct result of  Lin's prior research and broader policy work on hearing loss and public health. Lin currently serves as a member of the Board on Health Sciences Policy at the National Academies.